The Spanish MEP also calls for a new European Charter of Rights for the Elderly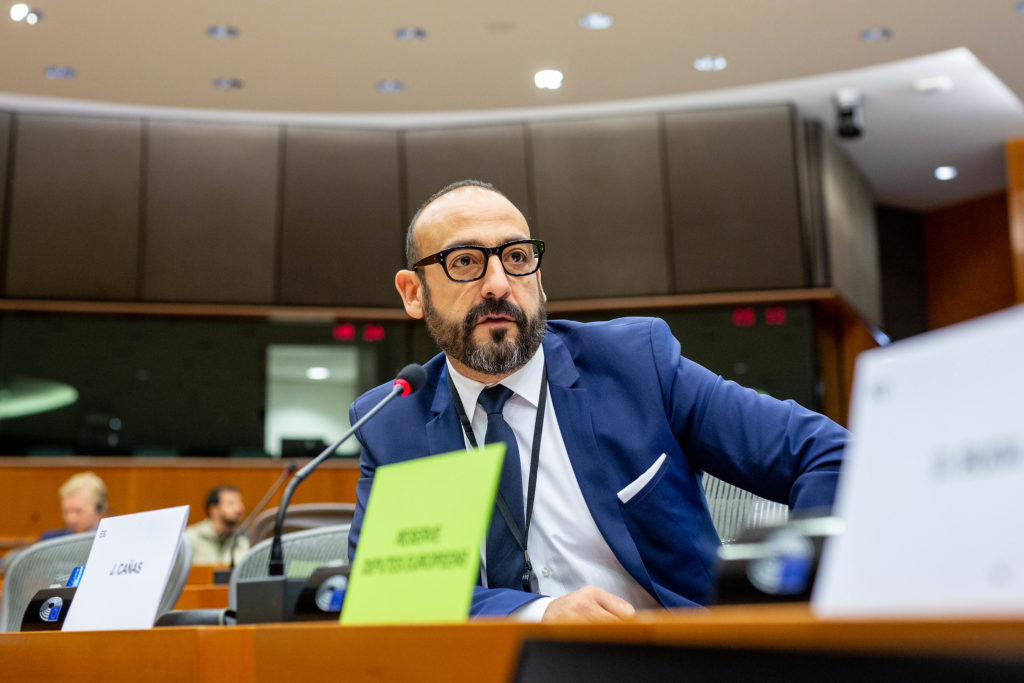 Jordi Cañas, MEP (RE, ES), welcomed the ambition of the European Commissioner for Jobs and Social Rights, Nicolas Schmit, who agreed with the MEP on the need to revamp the legal framework for teleworking.
The Spanish MEP from Renew Europe, the liberal group at the European Parliament, received the commitment to implement a "European agenda for teleworking" from the Commissioner during the latter's hearing at the Committee on Employment and Social Affairs (EMPL). For Ciudadanos, it is of utmost importance to update the current legal framework, the so-called Framework Agreement 2002, and introduce a new Directive aimed at helping SMEs and workers transition into the new digital reality. "We need a wide-ranging approach which includes both the private sector and the public administrations", stressed Mr Cañas.
The MEP highlighted that, as a result of the COVID-19 pandemic, "teleworking has become a reality for the majority of companies and workers", and he insisted on "updating the legal framework for teleworking, and investing in digital infrastructures and programmes aimed at boosting the digital transition, especially among SMEs and the self-employed".
Mr Cañas also insisted on the multiple benefits from teleworking, specially those in relation to the so-called European green agenda. He declared "teleworking has clearly reduced energy consumption for workers and companies, with the subsequent reduction of total CO2 emissions". He also recalled the effect of teleworking on Europe's existing gaps: "the gender pay-gap, the infrastructure gap between rural and urban or the digitalisation gap that exists between big and small-and-medium enterprises".
Asked by the MEP, the European Commissioner, Mr. Schmit, declared that he would take Mr Cañas' proposal into account in order to reform the current legal framework for teleworking in the EU and reassured the MEPs that social dialogue is currently taking place in this regard.
Lastly, Mr Cañas has shared with the Commissioner his concern regarding the situation of the elderly in Europe. In his words, "the COVID-19 pandemic has hit hardly older adults, who were already in a vulnerable position". He called for a new European Charter of Rights for the Elderly to be included in the reform package. The MEP declared "the EU needs to invest more to improve the care system for the elderly". The European Commissioner, Mr Schmit, replied: "from the European Commission, we are commitment to increased social investment".